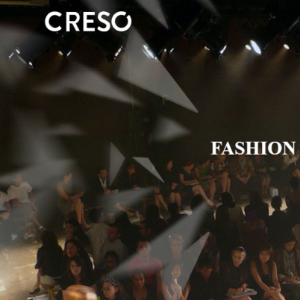 CRESO Srl
---
Profile
CRESO Srl si propone come vostro Partner di riferimento per soluzioni hardware e software "chiavi in mano"; un'offerta caratterizzata da competenza, professionalità e da una adeguata tecnologia, rivolta alla piccola e media Impresa (P.M.I.) e professionisti per migliorare la loro produttività. La CRESO Srl è partner Zucchetti che distribuisce il meglio del software italiano nel mondo. L'evolversi dei tempi e l'esigenza dei Clienti di soddisfare le proprie necessità aziendali, hanno spinto la CRESO Srl a personalizzare i servizi dedicati nei vari settori merceologici. I settori seguiti dalla CRESO srl sono vari. La creso srl vanta una particolare conoscenza professionale nei settori di Oreficeria, Conceria, Abbigliamento, Meccanica, Editoria e Vitivinicola. La CRESO Srl con l'utilizzo dei più evoluti tools (C.A.S.E.) per la produzione artigianale, industriale e per applicazioni gestionali complesse, raggiunge l'obiettivo di fornire servizi software personalizzati, per una migliore professionalità e qualità, in minor tempo ed a costi più contenuti. I clienti della CRESO Srl possono contare su un cordiale, puntuale e tempestivo servizio di assistenza e manutenzione del software applicativo, con particolare attenzione alle evoluzioni sia tecnologiche che normative.
Email sent! Confirmation will be sent to you soon
Request completed successfully! You will soon receive an e-mail with the link to confirm your information, which is necessary to log in to JVF.
Request completed successfully! Soon you will receive an e-mail with the link to recover your password
Password recovery completed successfully! You can now log in with the password you have just entered.