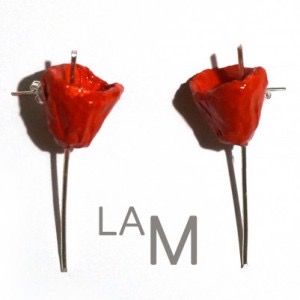 La Mancina Gioielli
Marta Driusso La Mancina Gioielli. In bilico tra design e scultura.
Country:
Italia
Town:
Portogruaro
Contact La Mancina Gioielli
---
Profile
Laureata con lode all'Accademia di Belle Arti di Bologna in Decorazione nel 2014, ho poi maturato esperienze nel campo del gioiello e della ceramica contemporanea a Bologna, Siviglia, Berlino, Madrid. Nel 2015 ho iniziato a lavorare ad una mia produzione di bijoux contemporanei caratterizzati da ironia, leggerezza, e contrasto. Le mie influenze: street art, art brut, arte naif, espressionismo tedesco, forme geometriche e naturali. Materiali utilizzati: cartapesta, legno disidratato, argento.
Country: Italia
Town: Portogruaro



Email sent! Confirmation will be sent to you soon
Request completed successfully! You will soon receive an e-mail with the link to confirm your information, which is necessary to log in to JVF.
Request completed successfully! Soon you will receive an e-mail with the link to recover your password
Password recovery completed successfully! You can now log in with the password you have just entered.