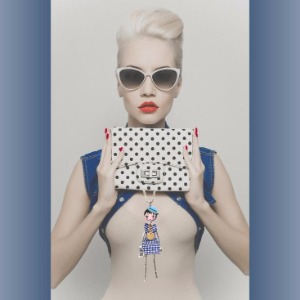 LE BRICIOLE
Spesso, per indicare un bel volto, si usa l'espressione "Un viso da Bambola"
Country:
Italia
Town:
Pozzuoli
Contact LE BRICIOLE
Tel.
+39 0823 1644 078
www.lebriciole.com
---
Profile
Spesso, per indicare un bel volto, si usa l'espressione "Un viso da Bambola".Le bambole delle varie epoche, sono belle, e ci trasmettono la storia di un popolo e della sua cultura, ma, naturalmente, il valore di una bambola non risiede solo nella sua bellezza.LE BRICIOLE nascono come prodotto della vita di ogni giorno, le sue bambole sono anche delle registrazioni dei volti, dei vestiti e dello stile di vita delle persone che le indossano per andare al lavoro,accompagnare i figli a scuola
Email sent! Confirmation will be sent to you soon
Request completed successfully! You will soon receive an e-mail with the link to confirm your information, which is necessary to log in to JVF.
Request completed successfully! Soon you will receive an e-mail with the link to recover your password
Password recovery completed successfully! You can now log in with the password you have just entered.