Art Jewelry di Costa Emanuele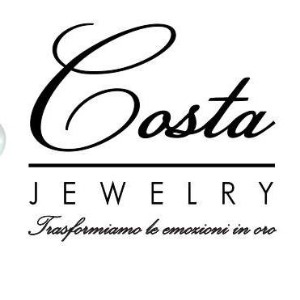 Art Jewelry di Costa Emanuele
Trasformiamo le tue emozioni in oro.
Da sempre appassionati da tutto ciò che era legato all'arte e all'artigianalità, finiti gli studi in campo artistico e dopo alcuni anni di lavoro dipendente, decidemmo di aprire la nostra attività nel settore orafo.
Il continuo studio e la ricerca ci hanno permesso di creare linee di gioielli in cui si fondono le tecniche più tradizionali a quelle più moderne ed attuali.
La passione per la scoperta di nuovi materiali, ci ha portato ad accostare ad oro ed argento, perle e pietre preziose, materiali meno usuali.
L'arrivo, nel tempo, di una nuova collaboratrice ci ha poi permesso di sviluppare la parte del disegno e di stampa in 3D, oltre a nuove idee e punti di vista. Tutto questo ci ha consentito, senza rinunciare alla tradizione e al contatto con la materia prima, di essere sempre all'avanguardia ed al passo con i tempi.
Le nostre fonti d'ispirazione sono molteplici, dalla natura con le sue forme ed i suoi colori, all'arte ed alla tecnologia.
Per noi il gioiello può nascere da uno studio su un foglio di carta, ma le idee migliori molto spesso nascono nel momento in cui, le mani entrano in contatto diretto con l'oggetto in fase di realizzazione. Sebbene oggi la tecnologia ricopre un ruolo molto importante nel lavoro, la manualità e le rifiniture al banchetto rivestono una parte fondamentale nella nostra lavorazione artigianale.

Ogni singolo gioiello acquista la sua foggia attraverso numerose fasi di lavorazione. Ciascuno dei pezzi nasce in modi diversi, da una lastra da cui vengono ritagliati i vari componenti, oppure realizzati in cera, stampati in resina e successivamente fusi in metallo. Uno degli ultimi passaggi per i nostri gioielli è l'incassatura di pietre preziose che lo rendono ancora più prestigioso. Con la finitura e la lucidatura si passa alla fase conclusiva dei nostri gioielli, dove viene esaltata tutta la loro bellezza ed infine per brillare davanti ai nostri occhi.

Siamo molto attenti alla cura del particolare, scegliendo materiali che esprimono al meglio l'idea e l'emozione che vogliamo trasmettere.
Spesso i nostri gioielli si fondono attraverso capi di abbigliamento nel campo della moda con la creazione di accessori come cinture, gemelli e ciondoli che danno un ulteriore tocco di classe alla migliore sartoria italiana.
Gallery
Art Jewelry di Costa Emanuele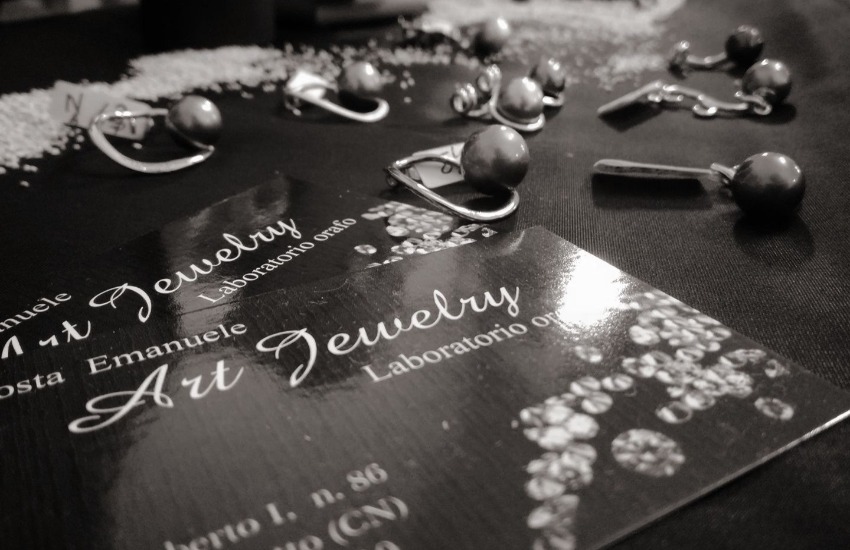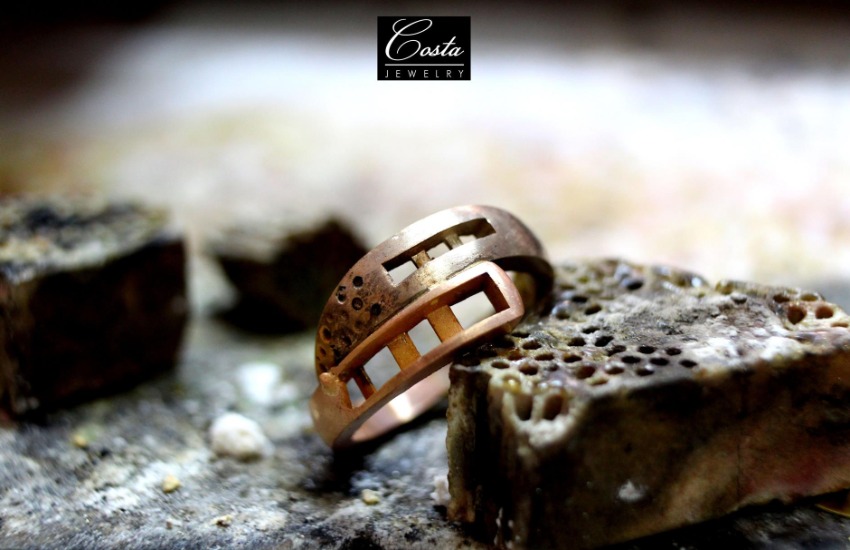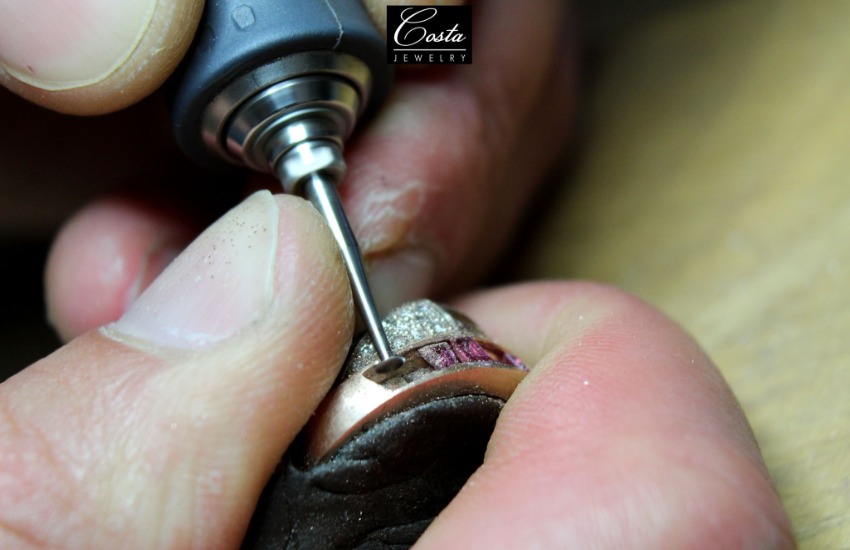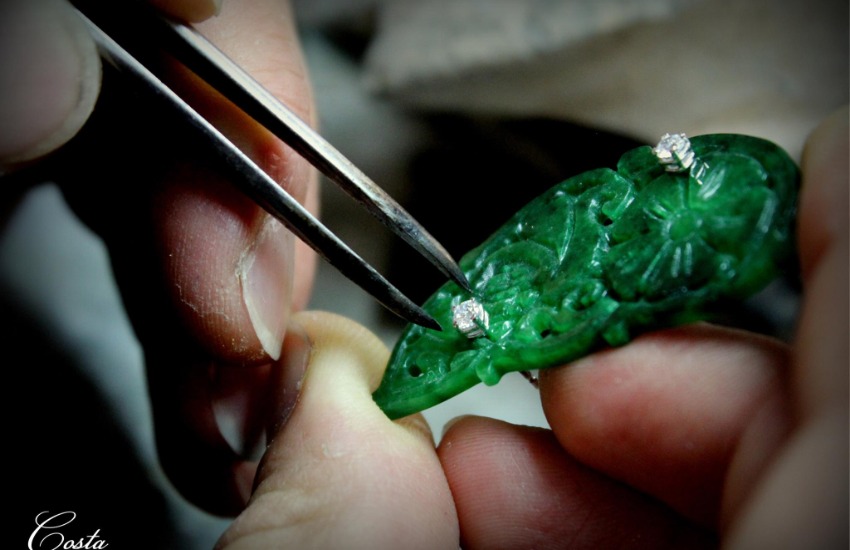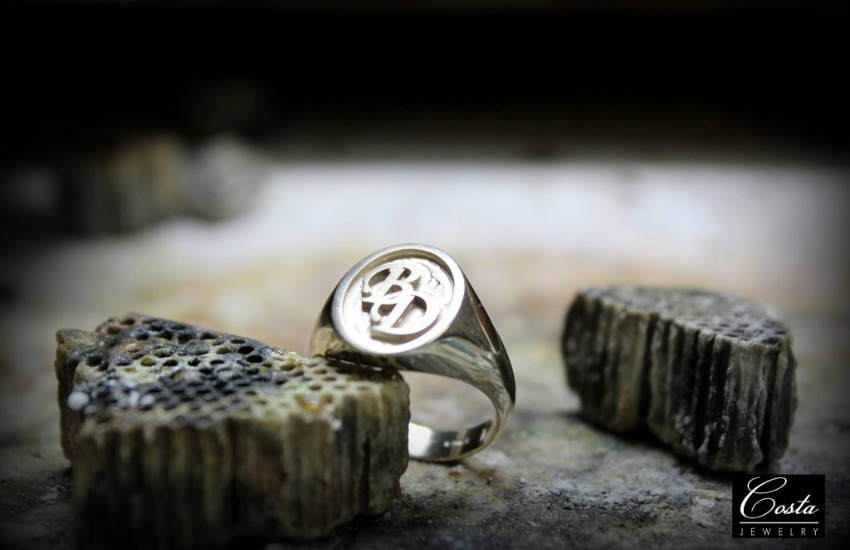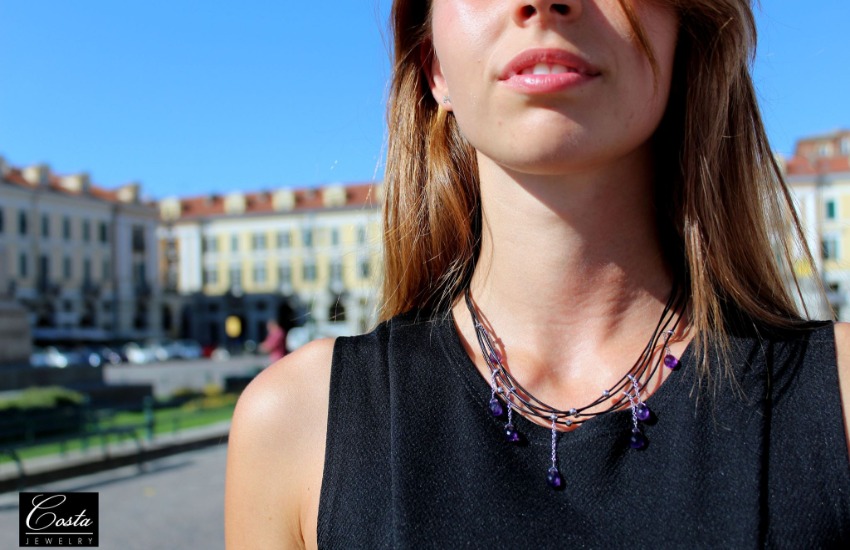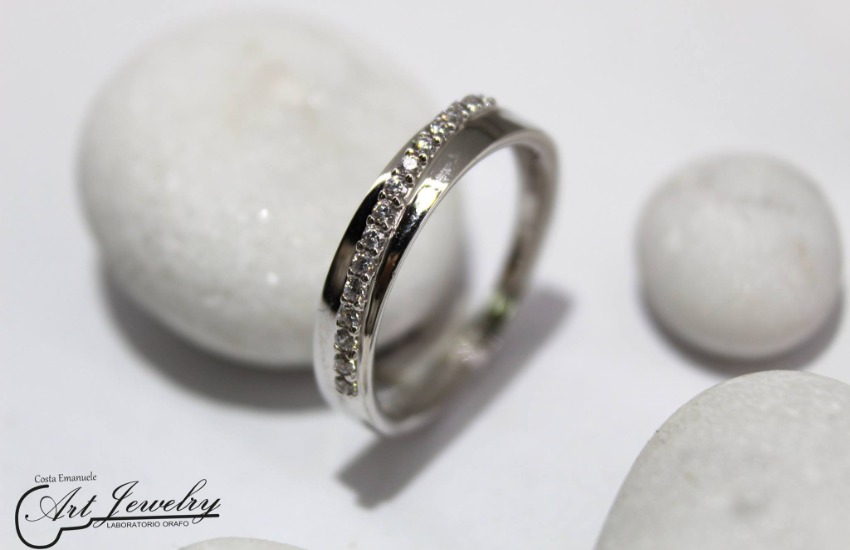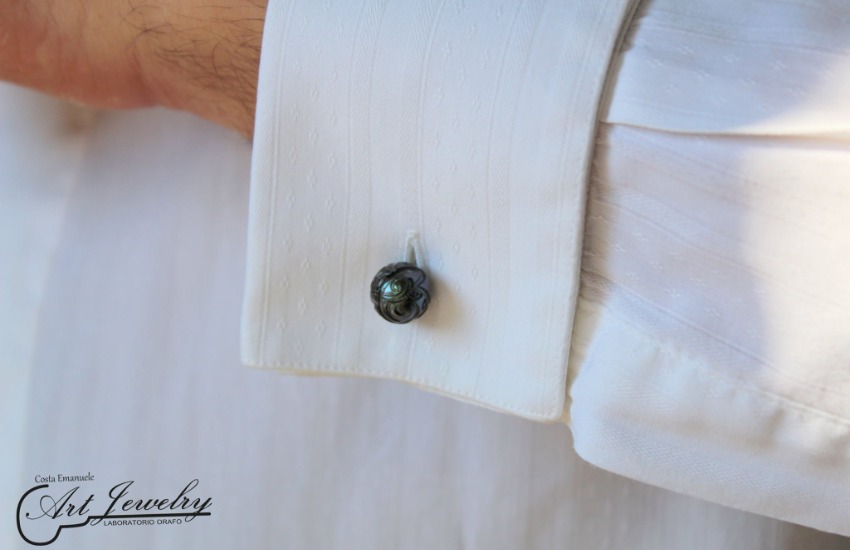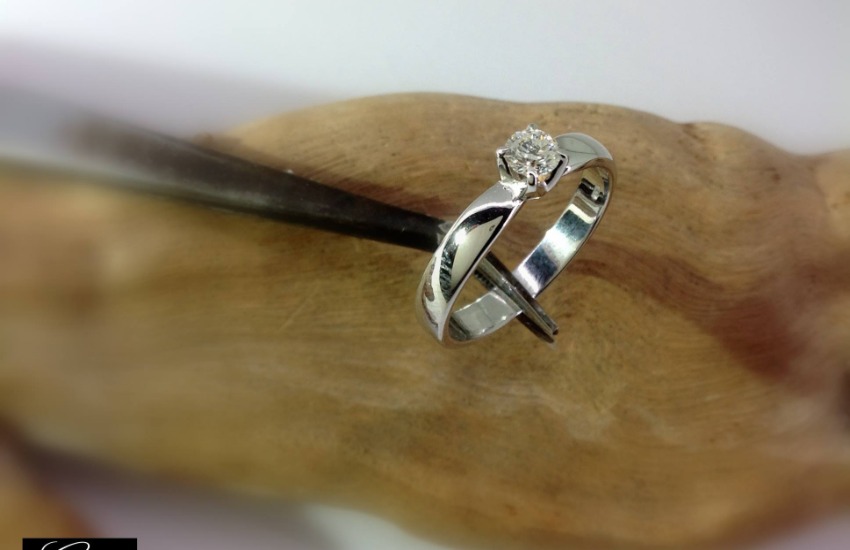 Post
Art Jewelry di Costa Emanuele
See all
Realizziamo pezzi unici, dal disegno al gioiello finale, tutto realizzato nel nostro laboratorio orafo Art Jewelry di Villafalletto (CN). #costajewelry #madeinitaly #personale Anello argento, oro e diamanti realizzato su ordinazione.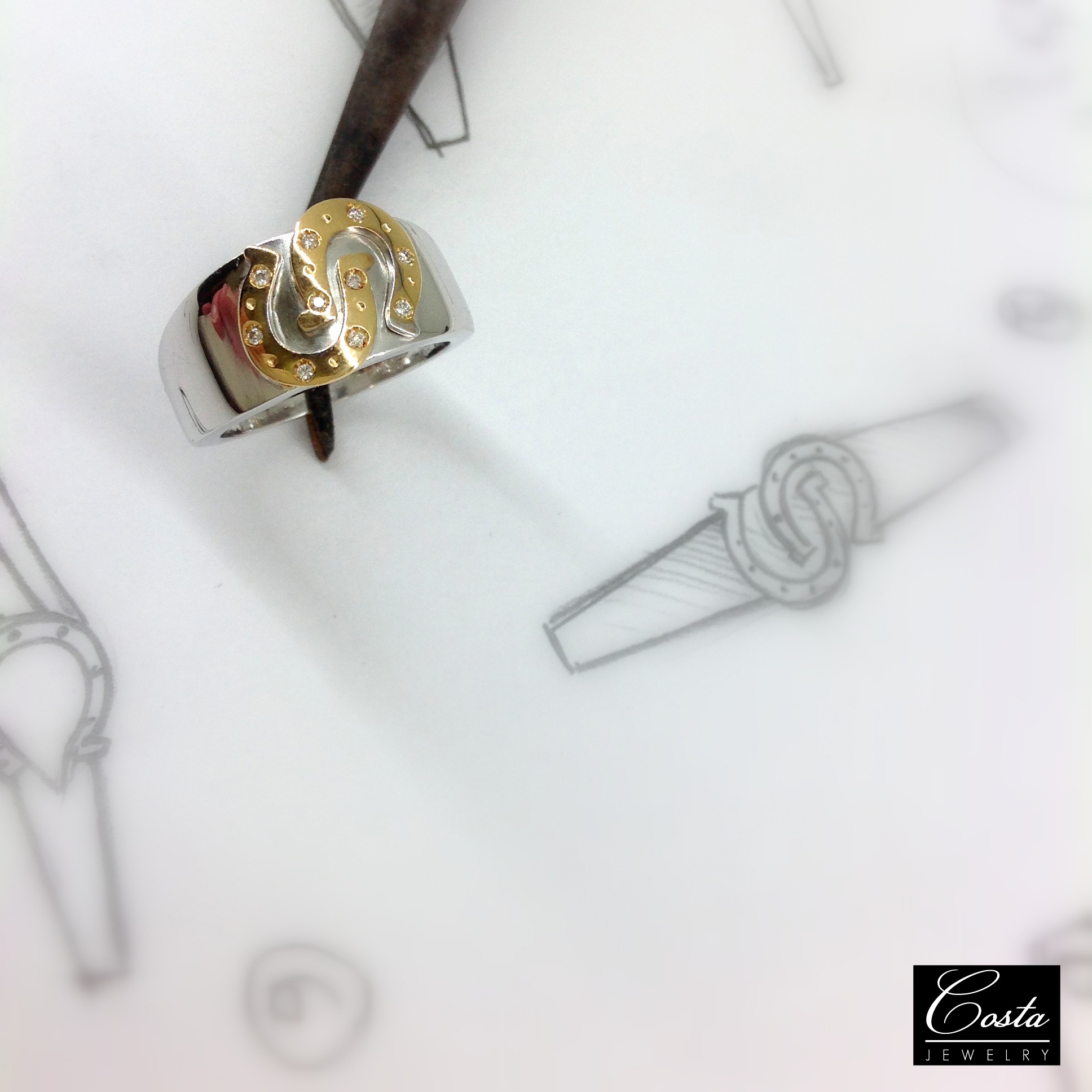 Work in progress! White gold ring with blue stone. Rielaborazione di un gioiello…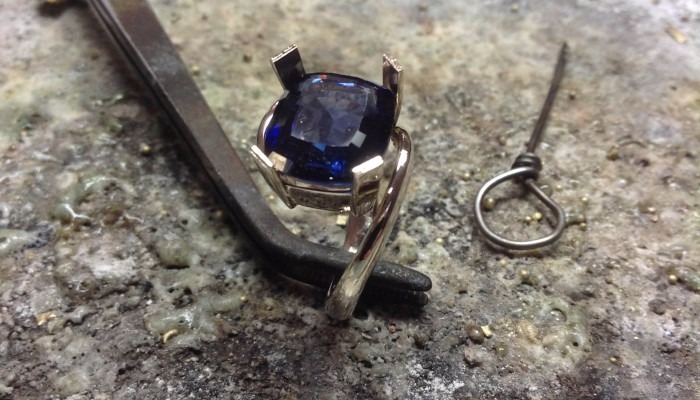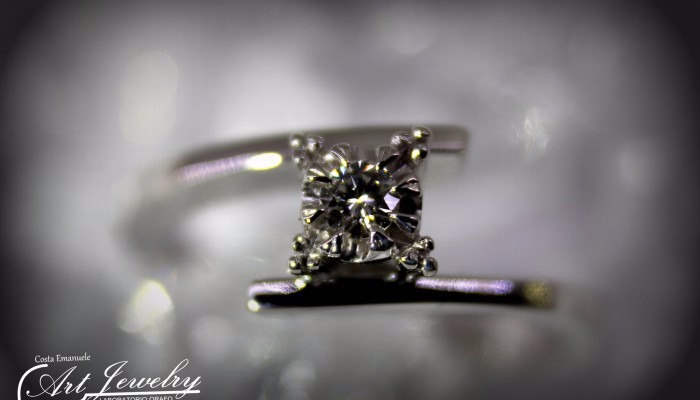 Contacts
Art Jewelry di Costa Emanuele
Art Jewelry di Costa Emanuele
Corso Umberto I, 86
12020&nbspVillafalletto, Cuneo, Italia
+39 0171 300777
Google Maps
Email sent! Confirmation will be sent to you soon
Request completed successfully! You will soon receive an e-mail with the link to confirm your information, which is necessary to log in to JVF.
Request completed successfully! Soon you will receive an e-mail with the link to recover your password
Password recovery completed successfully! You can now log in with the password you have just entered.