Bangkok Gems & Jewelry Fair is proud to invite all to its 65th Edition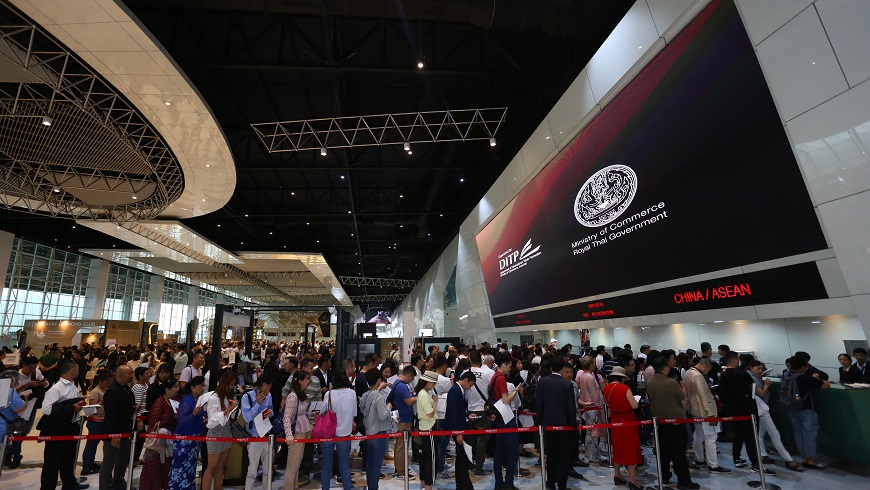 As this year's Bangkok Gems & Jewelry Fair (BGJF) is a mere month away, BGJF is proud to invite all global gems and jewelry traders, buyers, exhibitors and industry stakeholders to join the 65th edition which will be run during February 25-29, 2020. 
Bangkok Gems & Jewelry Fair (BGJF) is one of the world's most renowned and longest-celebrated gems and jewelry trade fairs in the industry. Organized on a biannual basis by Thailand's Department of International Trade Promotion (DITP) in February and September, BGJF is regarded as a significant trading arena where all key players in the global gems and jewelry business can achieve their purposes of sourcing, trading and networking. 
Bangkok Gems and Jewelry Fair is a globally trusted marketplace for a wide range of quality products, extensive resources, and innovative designs. Especially, it is globally recognized as a sourcing and manufacturing hub as well as the gathering of professional and delicate jewelry craftsmanship. The 65th BGJF is organized under the theme "Thailand's Magic Hands: the Spirit of Jewelry Making" to proudly showcase the skilled craftsmanship of Thai manufacturers as well as our international alliances.
One of the 65th edition special events is The Niche Showcase highlighting Thai silver jewelry. The showcase is divided into 5 parts: Heritage showcase exhibiting the history of silver jewelry creation from different regions across the country; silver jewelry trend including Generation Silver, Modern Heritage, Fashion Charm, Lifestyle Silverware and Urban Tribe; exhibitor showcase; demonstration and visitor workshop.  Furthermore, The New Faces and The Jewelers zones showcasing gems and jewelry products from local potential entrepreneurs as well as up-and-coming designers shall return to the stage. The Fair also offers a comprehensive range of insightful seminars and workshops as well as free of charge Business Matching, interpreter and shuttle bus services. 
The significance of BGJF as the world's gems and jewelry sourcing and manufacturing hub has been witnessed by one of the global jewelry media, Professional Jeweler – UK. "Many of my clients across Europe have their jewelry manufactured in Thailand whether it is because of the cost or just the quality. This is the country that most jewelry brands and manufacturers in the UK and Europe choose to come to and get their jewelry made. For me, this is one of the best shows in the world. The craftsmanship and the manufacturing quality and the artisan in Thailand is second to none," said Sheni Sampson, Editor for Professional Jeweler – UK.
The 65th BGJF is expecting to welcome 20,000 buyers and visitors including all stakeholders from global gems and jewelry industry. For the number of exhibitors, it is reaching 900 companies in 2,000 booths from selected domestic and international exhibitors. 
Mahallati, one of BGJF's valued and loyal exhibitors shared his view of how his family jewelry business has been grown along BGJF until now. 
"We're Mahallati jewelry. The brand's manufacturing is actually based in Thailand and we have been participating in the show for over 20 years. It is a very important show as you can see in the region with so many participants here and there. It is very important because you meet many people from around the region, be it ASEAN, be it worldwide and this trade show brings you closer and brings people together. You meet new customers, new clients, and new suppliers which are very crucial in this business," said Mohammed Mahallati, Vice President of Mahallati Co.,Ltd.
The fair will be held during February 25-29, 2020 at Challenger Hall 1-3, Impact Muang Thong Thani.
For more information, please visit www.bkkgems.com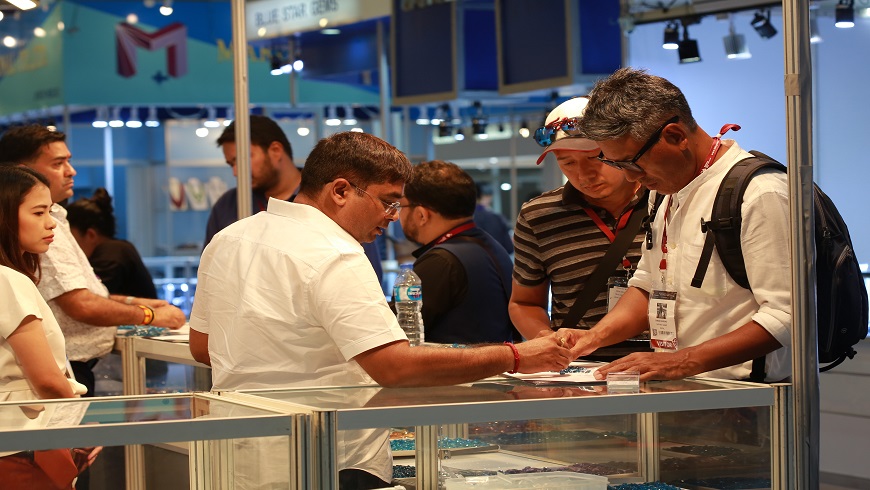 JVF Editorial Staff