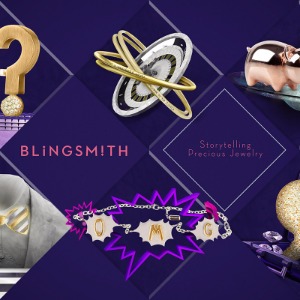 Blingsmith
We ask Necklace, Earrings, Cuff Links and Collar Pins to tell stories
Country:
Thailand
Town:
Thailand
Contact Blingsmith
Tel.
+66 81 488 4188
www.blingsmith.net
---
Profile
At Blingsmith, we ask Necklace, Earrings, Cuff Links and Collar Pins to tell stories. Like any good stories there are a lot of romance, drama and unresolved questions in our designs. Every piece is good-looking at a glance, but gets more interesting at a closer look. Ah, art imitates life! Our bling babies are made of sterling silver and natural white topaz, with the care of seasoned Thai silversmiths. For more information, please check out www.blingsmith.net
Email sent! Confirmation will be sent to you soon
Request completed successfully! You will soon receive an e-mail with the link to confirm your information, which is necessary to log in to JVF.
Request completed successfully! Soon you will receive an e-mail with the link to recover your password
Password recovery completed successfully! You can now log in with the password you have just entered.