Bonas Coloured Gems Tender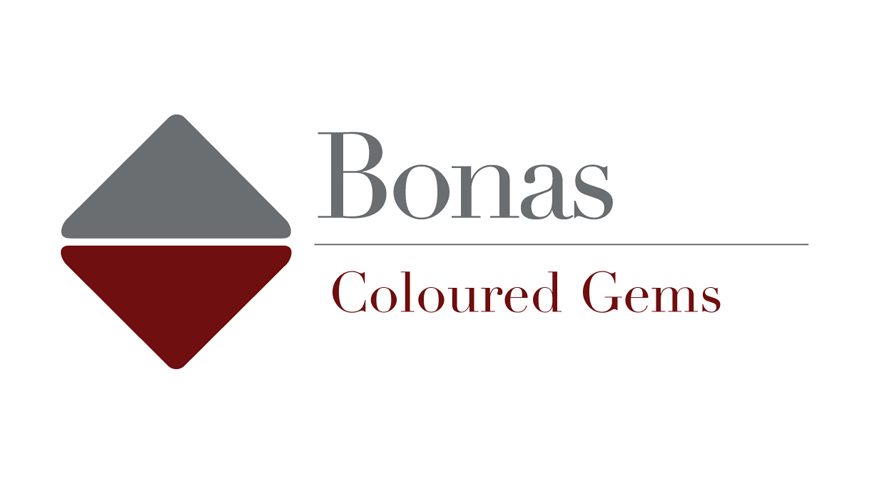 The Bonas gemstone tender will take place at Hong Kong SkyCity Marriot Hotel from Saturday 14th to Wednesday 18th September 2019 to coincide with September Hong Kong gem and jewellery show.
Bonas, the international diamond brokerage firm will offer 460 examples of precious coloured gemstones such as impressive sapphires, important rubies, vibrant emeralds, aquamarines, spinels, garnets and tourmalines. The selection is wide and varied, in size, colour and clarity.
Leading the sale are the three following rubies.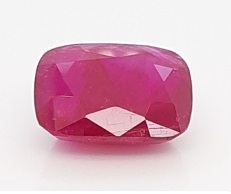 Cushion, 17.14cts, unheated, from Burma, beautiful red colour saturation, GRS report.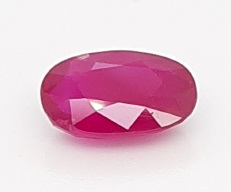 Oval, unheated, 5.15cts, from Burma, beautiful red colour saturation, GRS report.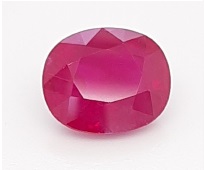 Oval, 8.06cts, from Burma, "Pigeon's blood" colour, GRS report.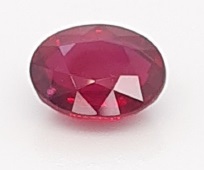 Other notable rubies include a vivid unheated ruby of 4.09 carats from Mozambique, with good brilliance, clarity and a precious "Pigeon's blood" colour.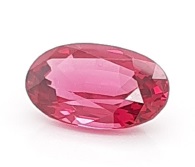 The most significant spinels featured in the tender include a stunning oval-shaped spinel with a reddish-pink hue from Tanzania at 16.50 carats. Its large size, brightness and transparency are certainly rare to come by.

Padparadscha, one of the rarest varieties of sapphires named after the colour of the "lotus blossom", cushion cut, unheated, 8.10cts, from SriLanka, no signs of treatment, GRS report.
Furthermore, the tender will display a wide variety of richly coloured sapphires ranging from blue, pink, padparadscha, yellow to fancy colours.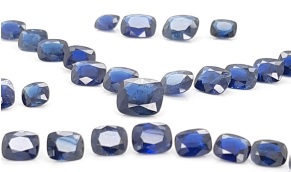 Unique lot of 33 sapphires, weighing 69.35 carats in total, uniform in colour, untreated and certified as Burmese origin and Royal Blue.  A set ready to be crafted into an elegant sapphire parure.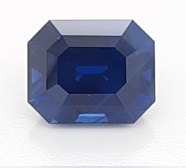 Royal Blue Sapphire, cut as an octagon to enhance its appeal and displaying the splendour of his colour, unheated, from Sri Lanka, 12.26cts, Gubelin & GRS report.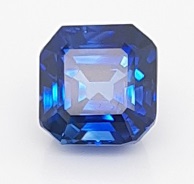 Blue sapphire from Sri Lanka, 10.03cts, cushion cut, GRS report.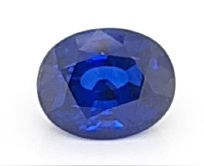 Blue sapphire, oval, 15.09cts, from Sri Lanka, GRS report.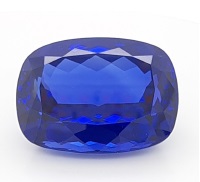 Fine cushion-shaped tanzanite, 155.02cts, excellent clarity and lustre, saturation of colour ranging from deep violet to rich blue. The majority of the available tanzanites are small and are pale violet, therefore such a large tanzanite is rarely found in nature.
Many vivid green tsavorites are also set to sparkle at the sale. Experts say large tsavorites are collectors' items and are expected to attract interest from around the globe, given their quality and rarity.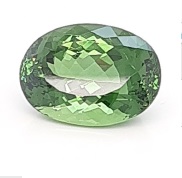 Tsavorite, oval, 37.87cts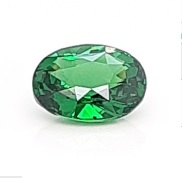 Tsavorite, oval, 9.10cts, unheated, GRS report.
Photo credits by Bonas ©
JVF Editorial Staff