Carnival Time Leonardo D'Almagro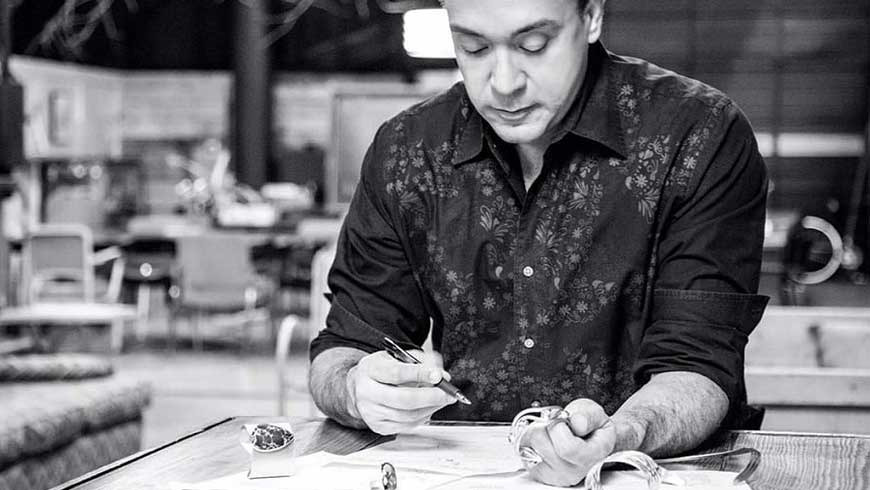 Leonardo D'Almagro, dal Venezuela, residente negli Stati Uniti, ha creato la sua linea di gioielli senza tempo utilizzando i migliori materiali e gemme di altissima qualità, creando pezzi fatti a mano, unici e molto femminili.

Prima del suo lancio sul mercato ufficiale ha "vestito" molte celebrità da presentatori Tv di fama mondiale, a Miss Mexico e Miss Intercontinental, a questo gruppo di celebrità si uniscono molte signore della alta società americana.
I gioielli di Leonardo sono già stati presentati nella settimana della moda a Parigi, come accessori per "Binzario Couture". È stato, inoltre l'unico marchio degli US, tra i debuttanti, selezionato per presentare la sua linea a Vicenza Oro e allo stesso tempo, il primo ispanico, residente negli Stati Uniti, a partecipare a un evento di tale prestigio.
Leonardo è anche un editore e un presentatore di una TV Moda negli Stati Uniti (mercati anglo e ispanici), un collaboratore e un ambasciatore della moda per Harper Bazaar.

Membro della Federazione World of Fashion "Fashion Group International", certificato dalla Association of Jewellers of America, ha di recente conseguito il riconoscimento dalla National Academy of Television, delle Arti e delle Scienze per i suoi contributi come fashion editor per il programma Daytime al quale è stato assegnato un Emmy Award "SuperLatina".
Grazie alla sua capacità di "operare" in inglese, portoghese e spagnolo, la presenza di Leonardo nel mondo della moda è molto attiva anche in riviste, giornali e alcuni segmenti  radio e televisione.