CONTEMPORARY LUXURY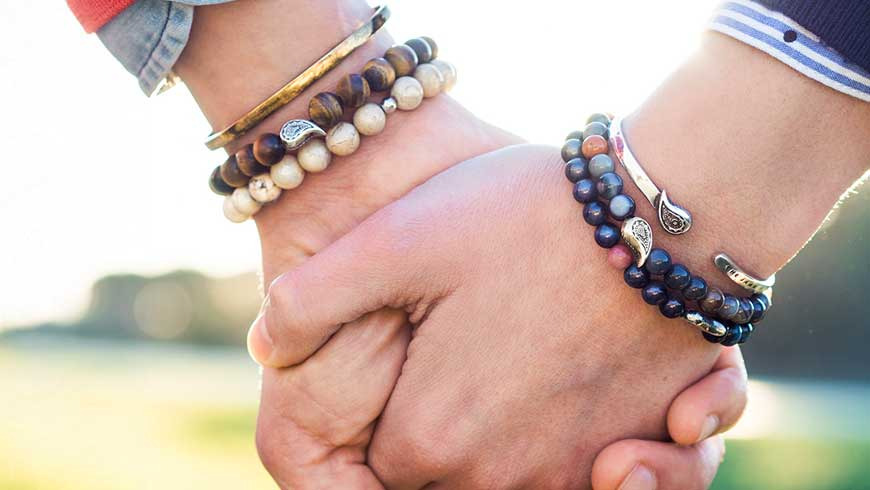 UNNECESSARY ESSENTIALS
Design, craftsmanship, style and communication, these are the ingredients that, mixed together, characterize the recipe of the projects of four young friends and Tuscan entrepreneurs: Francesco, Marco, Francesco and Martina, with her precious feminine touch.
The projects are two, "The Jaar" and "Il Farfallino", two brands linked by love for the classic style stripped of its formalities and dropped in today. Their accessories allow to urban gentleman to entering any scenario with confidence and elegance. The Jaar, emerging brand of jewelry and accessories, has started its journey with a line of handmade bracelets in precious stones and silver. The peculiarity of Jaar brand is the nugget Paisley drawn on inspiration of paisley, iconic motif drop of Persian origin, unmistakeable character that reminds the world of tailoring. The nagget made in Tuscany 925 enhances and seals each strand of stones carefully selected and matched one by one to reach harmony of colors: tiger eye, lapis lazuli, obsidian, jasper and labradorite are just some of the natural stones used. A minimalist style and elegant shared also by their second project: the bow tie and bows tailoring de Il Farfallino. Il Farfallino plays with unusual and original combinations of different fabrics, creating an object with a dual personality: silk, wool, cashmere, cotton, linen, denim – researched and discovered in historical fabric stores, often English – mate in combination with patterns and contrasting textures that allow you to tie his bow tie on both sides. Details of style, small hand-made productions and perfect in every aspect, unique pieces made in Italy: isn't it this a contemporary luxury?