Davice - Generations of quality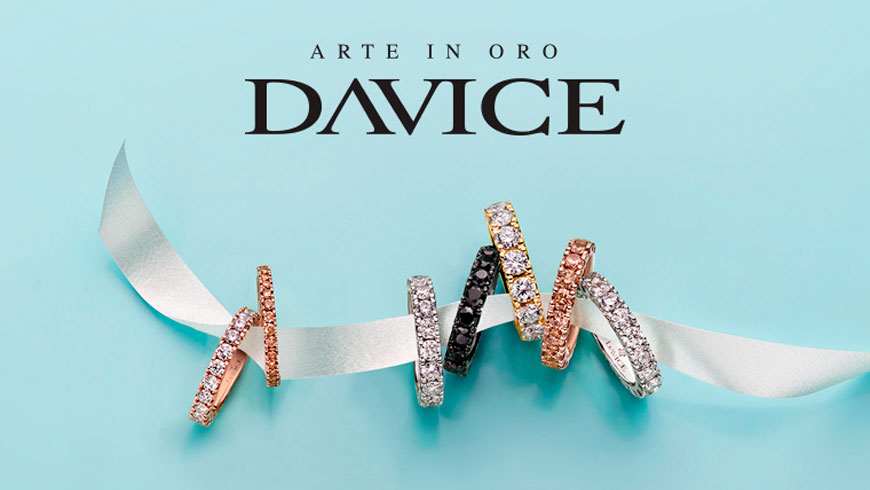 As early as 1948, the König family, a wholesaler in gold and jewellery, placed quality, competence, service and choice at the forefront in favour of its customers. A philosophy that has repaid, not without a hint of pride, they admit from the Maison, making them reach already the third generation of wholesalers that have been carrying on the family tradition for over 70 years.

Innovative collections and unparalleled classics: jewellery and diamonds are in their DNA.
"We continue to innovate to offer an impeccable and quality service, reinforcing our presence on the market by promoting the new DAVICE collection", says Jacques König.
DAVICE is synonymous with exclusive Italian-style jewellery, a style that inspires elegance with the perfect mix of classic beauty and modern design.
DAVICE combines craftsmanship and modern design, giving the jewels of the collections a unique character.
The RIVIERA line deserves special attention, where design and technique merge into an exclusive patented process.
This innovative technology can give up to 40% more brilliance: the light wets the stones and they look even bigger.
This new setting can be applied to stones of all sizes and shapes, in bracelets and necklaces of all lengths, as well as rings, with a wonderful effect.
A unique and avant-garde collection in jewellery design.
All jewels are always delivered with a warranty certificate, branded packaging and a Davice bag.
Style and elegance that have been handed down for centuries.