Subscribe JVF Pro® the business plan at only € 99!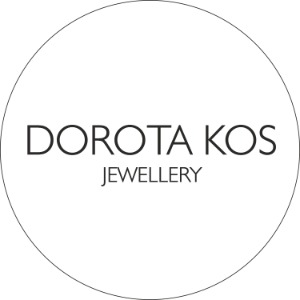 Dorota Kos
Sculptress and jewellery designer.
Dorota Kos- absolwentka Akademii Sztuk Pięknych w Gdańsku, dyplom na Wydziale Rzeźby. Mieszka i pracuje w Gdańsku. Biżuteria powstaje na obrzeżach miasta, nad morzem, gdzie życie toczy się swoim tempem, bez pośpiechu i w dużym skupieniu. Każda kolekcja odznacza się wysoką jakością, ponieważ wszystkie elementy biżuterii są ręcznie wykańczane,wykonywane ze szlachetnych materiałów. Biżuterię cechuje wysoka jakość, wyjątkowy styl, który powstaje przy udziale dużej wyobraźni artystki. Stylizowane kształty przyciągają wzrok. Przemyślane kompozycje tworzą luksusową, wyrafinowaną biżuterię. Oferta jest bardzo różnorodna i obejmuje najróżniejsze kompozycje, ponieważ takie eklektyczne zestawienie artystka uważa za interesujące. Minimalistyczne formy zachwycają prostotą. Kolekcje dekoracyjne tworzą pełne pasji i optymizmu kreacje.
Pomostem pomiędzy nowoczesnymi minimalistycznymi i dekoracyjnymi formami są rośliny. Rośliny są dla artystki prawdziwą fascynacją, przenikają jej myśli, filozofię i wyobraźnię. Ideałem dla artystki jest uzyskanie takiej powierzchni biżuterii, aby jak najbardziej przypominała w dotyku aksamitne płatki kwiatów czy liści. Kontakt z rośliną, jej wygląd, zapach, dotyk, smak, jest wyjątkowo zmysłowym i kojącym doświadczeniem. Zmysłowe kształty są zestawiane w połączeniu z oszczędną klasyką. Łagodnie dopracowane powierzchnie przypominają w dotyku płatki kwiatów. Wolność wyboru daje różnorodność kolekcji. Wszystkie odwołują się do romantycznej strony osobowości.
Gallery
Dorota Kos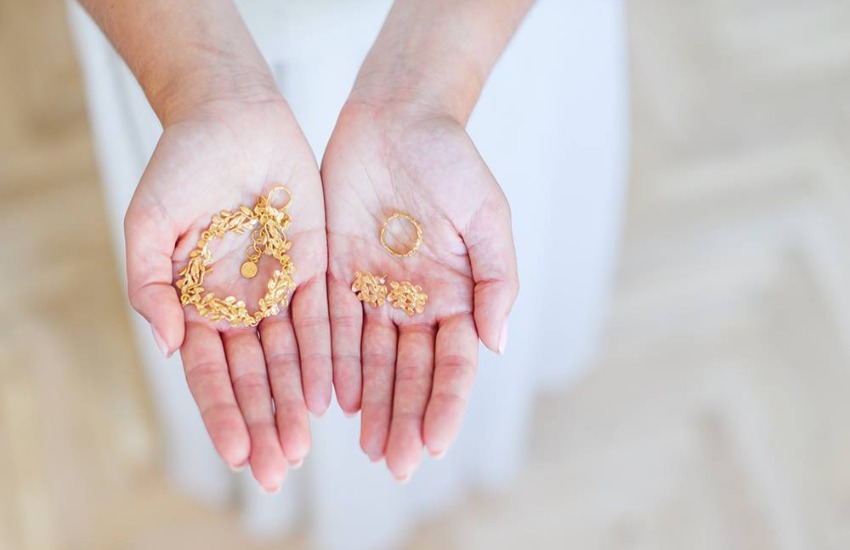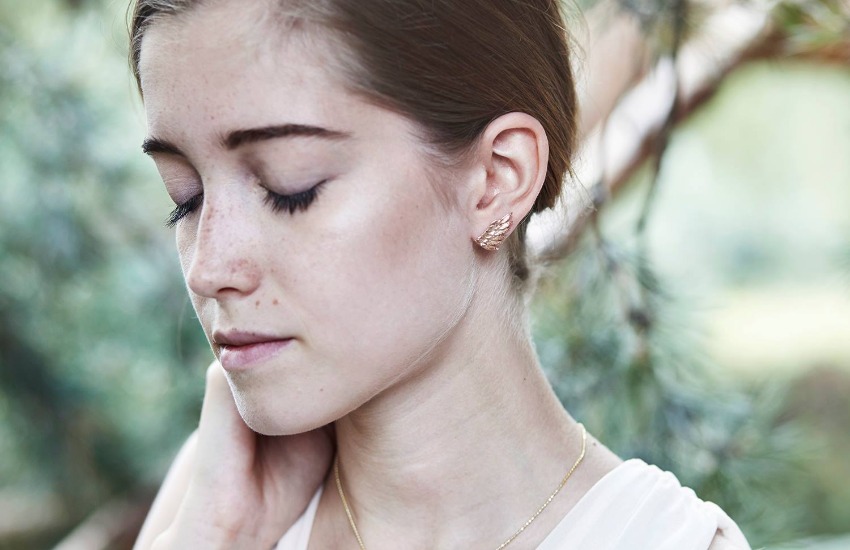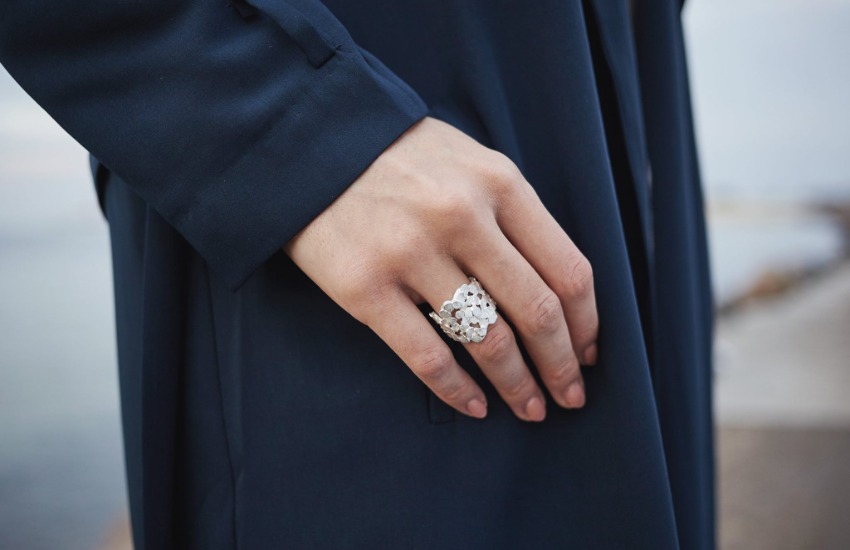 Dorota Kos
Al. Hallera 239/57
80-502&nbspGdańsk, Gdańsk, Poland
+48 695 822 323
Google Maps
Email sent! Confirmation will be sent to you soon
Request completed successfully! You will soon receive an e-mail with the link to confirm your information, which is necessary to log in to JVF.
Request completed successfully! Soon you will receive an e-mail with the link to recover your password
Password recovery completed successfully! You can now log in with the password you have just entered.