Galdus – The Institute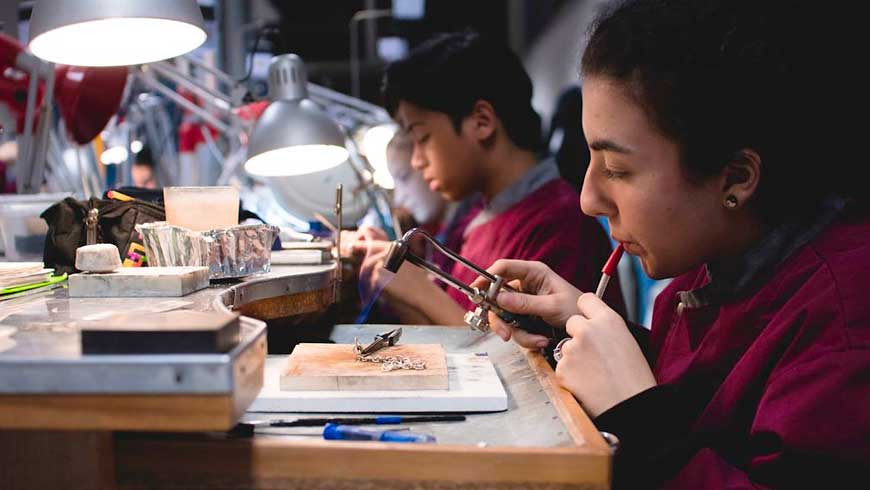 Artistic works and related articles.


Unique jewellery course in Milan for students after eighth grade, it was founded in 2007 in collaboration with the Association Lombard Goldsmith to train professionals of artistic creativity, experts of traditional techniques of metalworking and ambassadors of the Made in Italy, with employment opportunities. This course trains jewellery designers, goldsmiths and masters of artistic works of jewellery, historical appraisals consultants and productions of exhibitions and fashion shows, retailers and wholesale fashion jewelry. There are 27 seats available each year that provide an access to training from art history and Gemology, jewelry marketing techniques to those artistic jewellery manufacturing, ancient and modern, from the design to the specialization in the use of Photoshop and Rhyno. The teachers are professionals and experienced master goldsmiths the Artistic training is enhanced by regular visits to museums and temporary exhibitions in order to educate the sensibility and to refine the taste.