General Preziosi, Made in Italy since 1985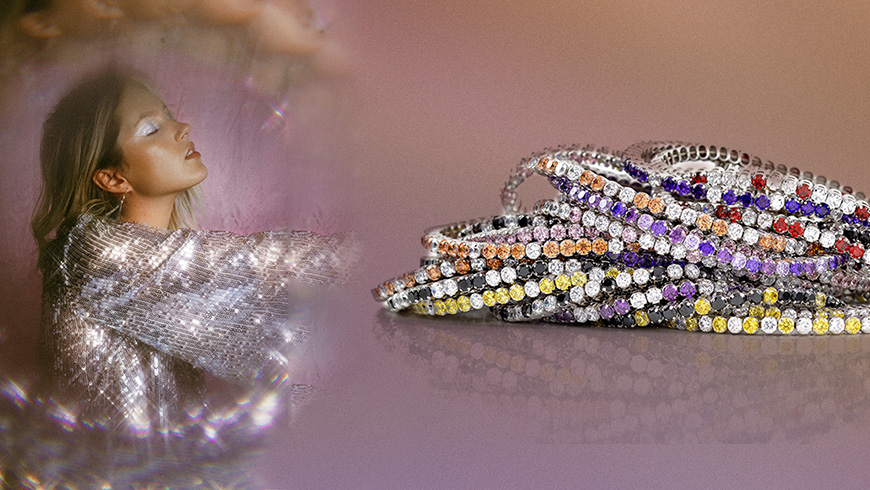 Three fundamental points have guided General Preziosi's philosophy since the first in the production and sale of its gold and silver products:
quality, design and tradition, which unite the sales organization, have made if Preziosi has revealed a solid reality without the Silversmith Silversmith panorama.
In years of activity General Preziosi, a company that likes to define itself as "dynamic and multifunctional", has optimized production sources, product control methods and promotion and sales systems on the national and international market through careful selection of customers and items.
The latest collections have seen the development and use of an innovative extension system with a steel spring without the use of the closure.
Spring Beads®, the only unbreakable bracelet with a stainless steel spring inside that guarantees a long duration, easily portable, available in all titles.
Spring Tennis® with a fully covered stainless steel spring, an extendable Tennis bracelet with stones, also available in settings only.
Wire Memory Flex® a bracelet with full and empty memory wire where personalized elements can be inserted.
Silver Colored Beads®, the production of a variety of little beads in many different sizes, metals, galvanic processes and decoration.
Last but not least, the company since 1985 has always produced semi-finished articles in all titles to meet every production need.
The real pride of the company is to be able to offer the best product at the best conditions of quality and price.
That is General Preziosi, a company that works to make its customers feel ahead of the others.
JVF Editorial Staff