IJK - INTERNATIONAL JEWELLERY KOBE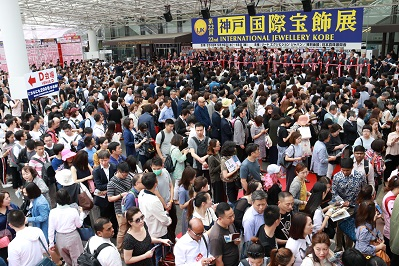 From May 16th to 18th was helded the 23rd International Jewellery Japanese Show at Kobe.
IJK is Japan's Largest and Best Mid-Year Jewellery Show!
A wide range of jewellery from fine jewellery to fashion jewellery as well as a variety of loose stones and strands was exhibited.
Four halls where companies will attend the show, where have a look to:
• Japan's newest and sophisticated design jewellery.
• Jewellery manufactured with Japan's delicate & cutting-edge technology
• Variety of precious stones & semi precious stones such as emeralds, rubies, sapphires, etc.
• Striking multi-coloured crafted gemstone jewellery
A very important oversea event that will be held next year from May 14th to 16th 2020!