INHORGENTA MUNICH 2020: strong growth for watches and fine jewelry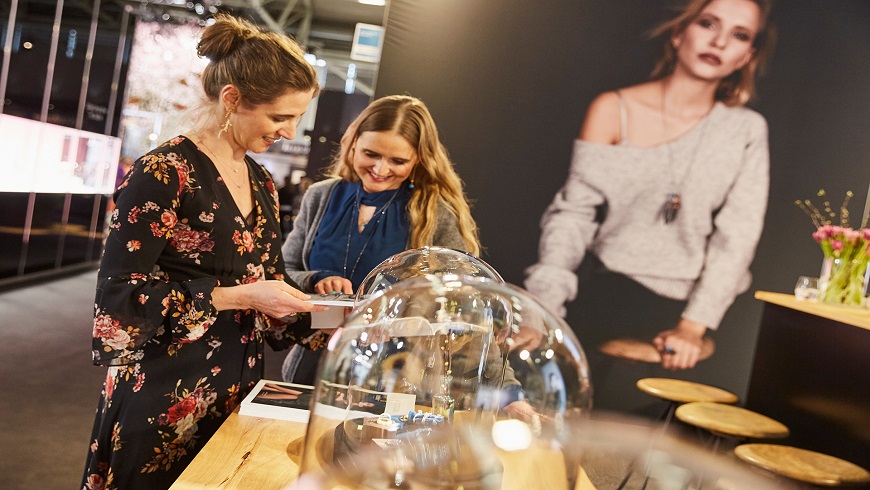 Over 1,000 companies will be at INHORGENTA MUNICH, held at the Munich exhibition grounds from February 14 to 17. Visitors will be experiencing all the new trends in watches, jewelry and gemstones thanks to an international, diverse and high calibre list of exhibitors.
"The Timepiece" Hall A, with its new design and the Watch Boutique, is one of the growth areas of the fair. Notable newcomers like Citizen, Casio, Maurice Lacroix, Seiko and many more will be showcasing their latest timepieces together with longstanding exhibitors.
"Fine Jewelry" Hall B1 will host exclusive jewelry creations and especially valuable pieces. The number of its exhibitors has grown by 22 per cent this year. Among the new brands, the industry giants like Chimento, Frey Willie and Autore.
"Carat" Hall C1 is the hall where diamonds, sapphires, emeralds, rubies, opals and spinels will sparkle wherever the visitor looks.
The number of international exhibitors at INHORGENTA MUNICH 2020 has grown by more than 7 per cent. From Australia to Uzbekistan, Cyprus and Thailand—visitors can get to know brands from all over the world. There are joint stands from Spain, Hong Kong, the UK, Mauritius and China.
Klaus Dittrich, Chairman and CEO of Messe München, sums it up: "The trade fair is steadily growing and the feedback from customers is proof that INHORGENTA MUNICH is the right mixture between a communication platform and glamorous events."
JVF Editorial Staff