INHORGENTA MUNICH 2021, in April with new dates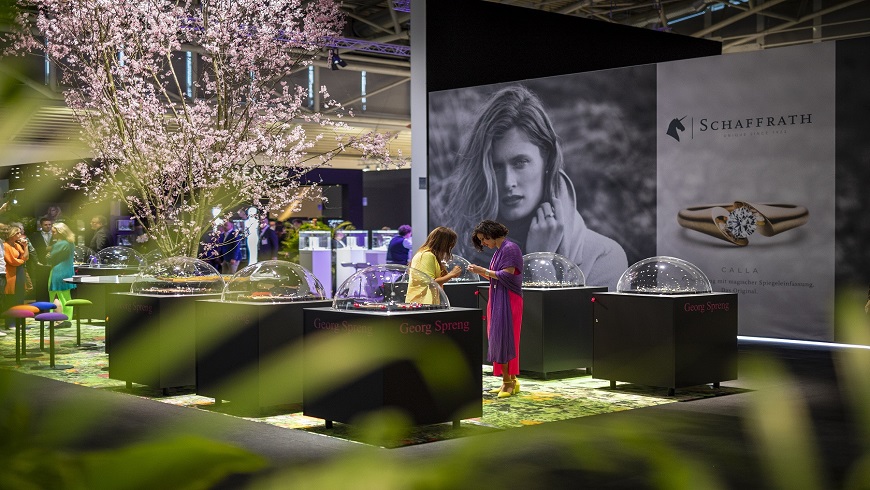 One of Europe's leading platforms for the jewelry, timepieces and gemstones sector, INHORGENTA MUNICH, will take place from April 15 to 19, 2021. In close cooperation with its partners and advisory boards, Messe München has decided to postpone the event and to extend its duration, to offer their customers excellent conditions and more security by equalizing the flow of visitors.
"The new dates in April are the necessary step in offering exhibitors and visitors an excellent platform for their businesses and following up on the previous successes of INHORGENTA", said Stefanie Mändlein, Exhibition Director of the Fair.
Joachim Duenkelmann, Managing Director of the Federal Association of Jewellers, Jewellery and Watch Retailers (BVJ), Dr Guido Grohmann, Managing Director of the Association of Jewellery, Watches, Clocks & Supplying Industry and Joerg Lindemann, Director General of the Federal Association of the Precious Stones and Diamond Industry declared that "The one-time decision to postpone INHORGENTA MUNICH to April makes allowances for the pandemic and helps us to carry out a safe trade fair for everyone involved in spring 2021. As a physical gathering of industry and commerce, INHORGENTA MUNICH is indispensable to the sector. It is the anchor of a reconfiguring trade fair landscape. This decision was made by the Advisory Board together with Messe München and has the support of the associations".
The INHORGENTA AWARD and TRENDFACTORY MUNICH will take place as usual. The latter, as an industry platform on tour, provides the perfect venue for new contacts, inspiration and business ideas.
The booking status of the previous season has almost been reached. Besides many loyal partners, new additions include Bigli, Pasquale Bruni, Oris and Leo Pizzo.
The new, almost 300 square meter-large "Carat Area" will be another highlight of the INHORGENTA. It will distinguish itself for its uniform, high-quality booth construction, as per the concept initiated by eight international companies—including Abouchar, Alain Boite, Gustav Caesar and Horovitz & Totah.
The Salon Suisse may be developed further as well for INHORGENTA MUNICH 2021.

JVF Editorial Staff