JOYA Barcelona Art Jewellery & Objects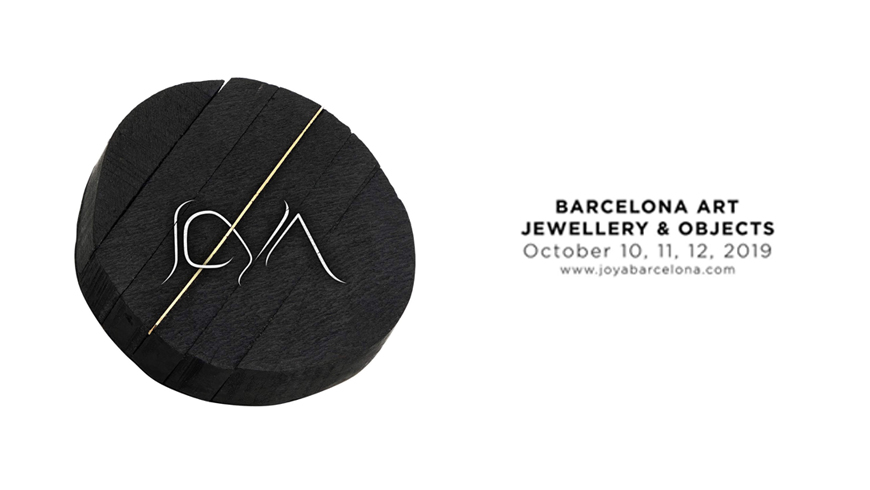 JOYA Barcelona Art Jewelry & Objects is the main event of artistic jewelry and designer objects of Spain.
Every year the fair chooses a topical theme, which is the leitmotif of the exhibition; this year the theme will be the communicative and diplomatic meaning of jewels and art objects.
Talking about the power of jewelry implies going to the dawn of humanity, not only as a body ornament but also as an ideological expression of culture and above all of politics.
JOYA is an event aimed at professionals in the sector and the public. Besides, this show is a national and international platform that makes use of the means of communication, the collaboration with galleries and the other events in the sector.
A large number of new artists will attend this 11th edition, artists at their first experience at JOYA Barcelona, so this year there will be great news in terms of avant-garde designers.
JOYA 2019 will count on the presence of 430 artists from all over the world, who will meet in Barcelona on September 20, the day of the inauguration of NUDA VITA at Artesanía Catalunya at 7.30 pm.
For this edition, the DOR Museum, the first museum in Spain dedicated to jewelry, will collaborate with the show. Located in Girona in La Fortalesa de Sant Julià de Ramis, the museum offers a unique cultural, artistic and gastronomic experience.
The museum is a tribute to jewelry, the value of craftsmanship and design. Also, it will host a workshop by the artist Quim Hereu whose large paintings were the backdrop for the promotional video of Joya 2019.
The DOR MUSEUM created the DOR MUSEUM AWARDS: the museum will select an exhibited piece that will become part of the museum jewelry collections.
On Sunday 13 October there will be a trip to La Fortalesa de Sant Julià de Ramis to learn about the new exhibition space.
By JVF Editorial Staff