JOYA Barcelona to its tenth edition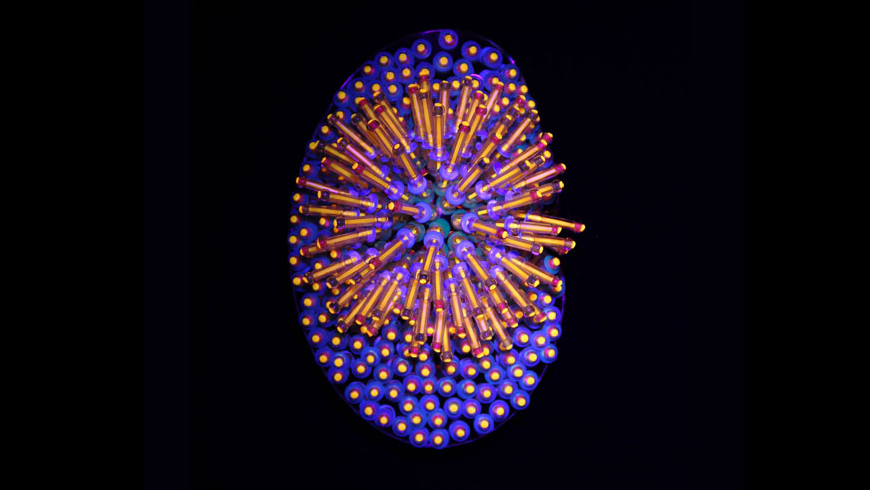 In its tenth year of edition, JOYA Barcelona was held from 4 to 6 October in the new headquarters of Disseny Hub, multifunctional and multidisciplinary center of Barcelona, whose mission is to position the emerging design sector as a reference point in Europe and in the world. With this premise, JOYA Barcelona extends its cultural offer, including the exhibition of art objects, made by sculptors, artists and artisans. 
JOYA Barcelona, has always had as its objective to promote the work of national and international artists through exposure and communication in support of creativity, of the art market: an approach where artistic jewels can be interpreted as an object, in the same way in which an author's object can be considered a jewel. 
New for this year was the assignment for the first time of the JOYA-WORTH Award, a reward for the effort and work of the participating artists. The winner of this edition will be part of the Worth Project with a grant of 10,000 euros to develop new artistic projects. 
a retrospective of the Catalan artist Ramon Puig Cuyas jeweler, the main national reference point for artistic jewels, who worked for 40 years as a professor at Massana;

the participation of Rachel Chiesa, Curator of the Department of Sculpture, Work in metal, ceramics and glass of Victoria and Albert Museum, responsible for the most important collection of jewels in the world. 
During these ten years, JOYA Barcelona has served as a space for interaction, debate and meeting point and a fusion point between artists and galleries, private collectors and cultural elite, with a rich program of events, exhibitions and conferences. 
Request completed successfully! You will soon receive an e-mail with the link to confirm your information, which is necessary to log in to JVF.
Request completed successfully! Soon you will receive an e-mail with the link to recover your password
Password recovery completed successfully! You can now log in with the password you have just entered.