JVF – Jewelry Virtual Fair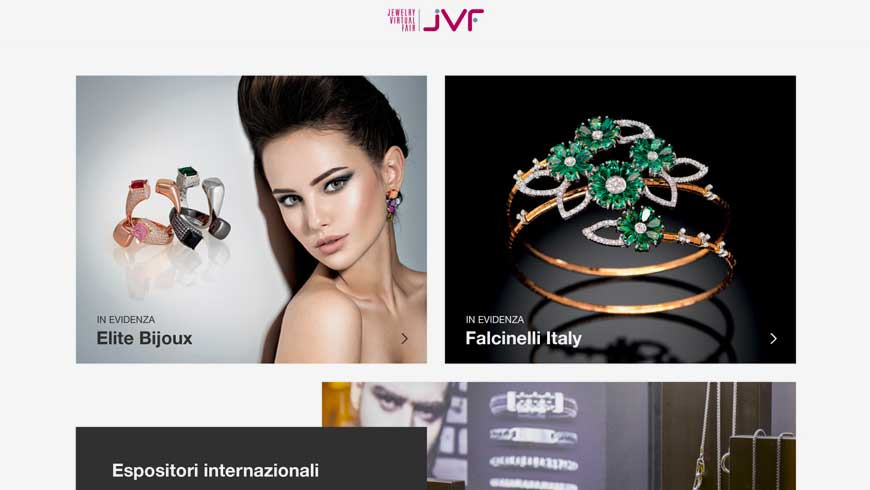 JVF - Jewelry Virtual Fair, a virtual showcase opens to the world of jewelry to gather ideas, images and sneak peak from every corner of the planet.

A business platform that uses the power of the Internet and mobile technologies, breaking down any geographic and linguistic barriers. A universal social network that allows you to expand your professional network, by targeted contacts, led by the young CEO Leonardo Marcon.
Distances are shorter thanks to the Internet and JVF decided to reduce them even further, thanks to the alliance with international partners Restec Junwex (Russia). Hm Producoes Editoriais (America), TGJTA (Thai Gems & Jewellery Trade Association). PanArabCollection Magazine (Middle East).
"JVF is more than a Fair. more than a exchanging platform. It's a website, that connects in a community. producers, manufactures, buyers, designers, distributors and operators of jewelry in the gold, silver and precious sector. A new and dynamic reality that can be considered the first true social network dedicated entlrely to the jewelry, to exchange thoughts, ideas, through a fresh and funny approach but at the same time complete and professional. An "indispensable" tool to stay always up to date and discover all the news of the vast World of jewelry", affirms Marcon.

That Is 1 year of JVF… and It's only the beginning. Stay tuned!