MADRID, a precious city in September.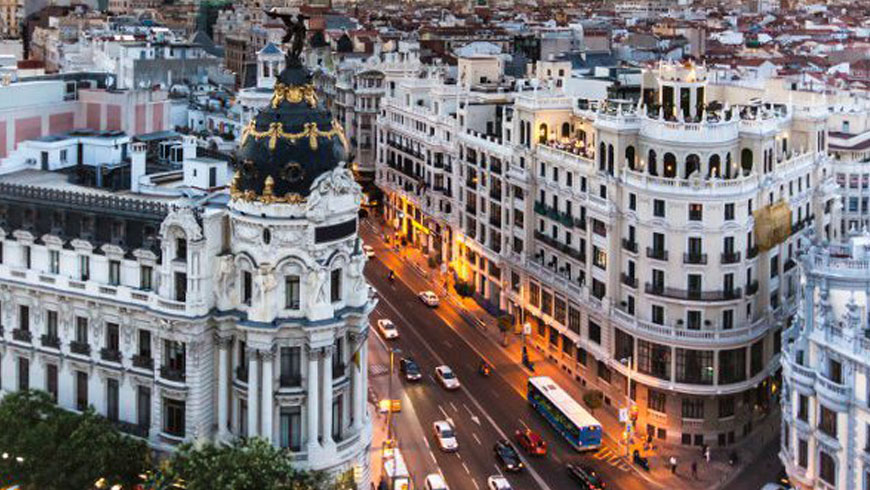 Madrid will become once again the epicentre for decoration and fashion jewellery, thanks to Intergift (11-15 September), Bisutex (12-15 September) and Madridjoya (12-15 September), the reference events in Spain for their respective sectors. Add to this, the simultaneous running of the MOMAD Moda en Madrid event. This means that IFEMA is organising one of the largest European events dedicated to the decoration and gift sectors, watches, fashion jewellery and accessories. The Fall-Winter 2019/20 collections will be presented, especially aimed at the Christmas and New Year's campaigns.
The annual tribute ceremony to the most three loyal businesses to these great commercial events will take place at an 'After Fair' party, the 13 September.

Intergift is considered the largest reference for the decoration and gift world in Spain. The Trade fair will divide the novelties of the more than 800 participating companies in seven sectors: High-End Decoration, Deco, Neo, Handmade, Home Textiles, Giftmania and Bazaar. Intergift will present again its Speaker's Corner, the discussion forum within the Fair. Besides, the fair will also host a varied programme of conferences, presentations and round tables.
Bisutex, the International Fashion Jewellery and Accessories Fair will host over 300 participating companies. In the more than 8,000 square metres of exhibition area, visitors will find the latest from a whole universe of accessories: collections of fashion jewellery, glasses, belts, scarves, watches, handbags, hair accessories, hats, etc. Bisutex will host the Archi and the Minis areas. The Archi, a reference in high-end products, and the Minis, an area that brings together over 50 young designers and upstarts, concentrating a high degree of cutting-edge products and originality.
Madridjoya, the International urban and trendy Jewellery and Watch Fair, has become the meeting point for the jewellery sector. It will host the latest in high-end jewellery, casual and fashion pieces, watches and silver, in addition to thousands of innovative proposals aimed for the Christmas campaign. Along with this benchmark jewellery event, there will be complementary industry proposals such as machinery, packaging, production processes, window display decoration and everything for the product design and image. Madridjoya will share with Bisutex the Minis stand area, where small companies, workshops and young designers could get contacts and business opportunities.
Credits - EsMadrid