SPLENDIDA PERSIA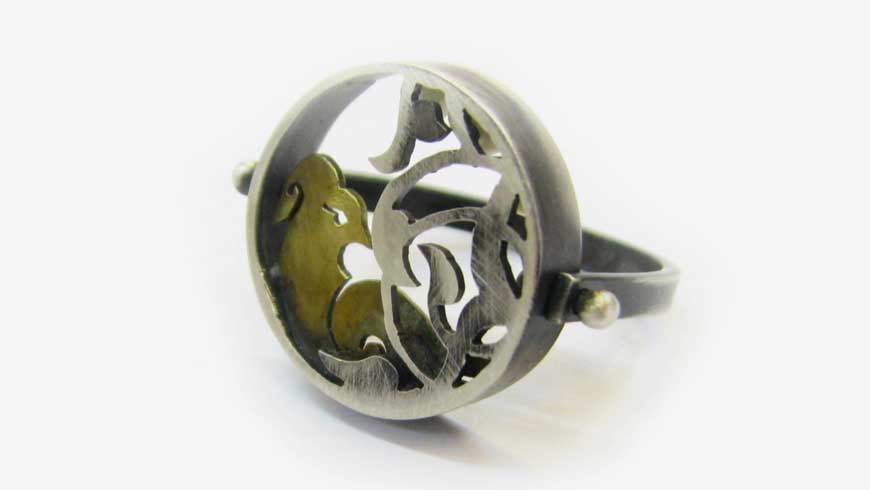 The Museum of Bijou in Casalmaggiore features: Splendida Persia, visions in Jewel an exhibition curated by Bianca Cappello and Sogand Nobahar which will open its doors from 25 November 2017 to 28 January 2018. Iran and Italy, traditions and contemporary languages that blend into the thrill of a journey through jewel, in time and space. Splendida Persia, visions in jewels , first-run movies in Italy is an exclusive selection of jewelry belonging to the history of Persia and the influence of her magical charms in gold and in Iranian contemporary research jewellery by detecting the ECHO which had in Grand Italian costume jewelry from the 1960s to the present. The exhibition runs between an invaluable nucleus of ancient jewels and pearls from the region of ancient Mesopotamia that shows the Antipodes of culture with its symbols and its materials, expression of the diverse and ancient tradition Persian. The production of some of the leading contemporary jewellery designer Iranians that reinterprets traditional Arab-Islamic Persian themes and symbols, but also popular apotropaic and Zoroastrian. An unprecedented selection of fantasy jewelry Made in Italy from the years ' 60 to 2000s, created by the big names in Italian and jewellery inspired by the iconography, the colours and the Persian poetry. Likewise the jewelry group of talented young students of conceptual Jewelry Design course at the Accademia di Belle Arti di Brera in Milan who have created works of great beauty and force. The exhibition tour is enriched by a series of unpublished shots taken from reportage photographer Frederick Wilhelm Iran documentary that explores the natural landscape, social and artistic contemporary Iran in particular and delicate transition rooted and the ancient tradition to the contemporary. The exhibition is included in the calendar of the project initiatives Stupor Mundi – Iran.
Registrazione completata con successo! Presto riceverai un e-mail con il link per confermare i tuoi dati, necessario per poter eseguire l'accesso su JVF.
Richiesta completata con successo! Presto riceverai un e-mail con il link per recuperare la tua password.
Recupero password completato con successo! Ora puoi accedere con la password che hai appena inserito.