Subscribe JVF Pro® the business plan at only € 99!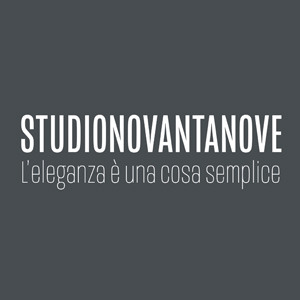 Studio 99
Specialisti nel commercio di gioielli all'ingrosso
Studio 99 dispone di una rete vendita tra le più efficienti in Italia per capacità distributiva e organizzativa. La disponibilità della merce sul pronto, la puntualità nella consegna degli ordini, solleva il cliente dal rischio di tenere stock invenduto. La sede centrale di Studio 99 è a Milano, cuore economico del Paese: uno showroom con una superficie espositiva di oltre 1.000 metri quadrati, con migliaia di articoli. Una seconda sede è ad Arezzo, nel più grande distretto produttivo italiano nel campo della lavorazione dei metalli preziosi. Una collocazione che consente di seguire più da vicino i progetti personalizzati dei clienti. Un ulteriore punto di riferimento è presso il Tarì, centro professionale organizzato per la vendita di preziosi e polo di attrazione per molti paesi mediterranei. Inoltre, sul sito Studionovantanove.it, aggiornato quotidianamente, dà modo ai clienti di conoscere le novità e di acquistarle in tempo reale. Studio 99 è presente nelle più importanti fiere di settore del mondo, HOMI Milano, OroArezzo, Palakiss Vicenza e Hong Kong Jewellery show. Eventi imperdibili per il Buyer professionista.

Video
Studio 99
Via dell'Edilizia, 13/15
20026&nbspNovate Milanese, Milano, Italia
+39 02 89421822
Google Maps
Email sent! Confirmation will be sent to you soon
Request completed successfully! You will soon receive an e-mail with the link to confirm your information, which is necessary to log in to JVF.
Request completed successfully! Soon you will receive an e-mail with the link to recover your password
Password recovery completed successfully! You can now log in with the password you have just entered.