Tanca watches, a combination of luxury and solidarity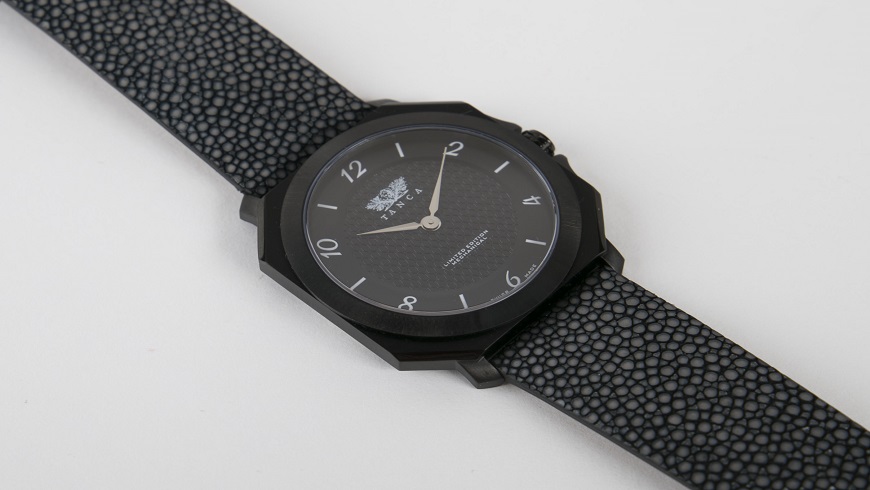 Tanca, a brand specialized in exclusive watchmaking, has decided to launch, at a time when there is a desire to rediscover the most authentic values, the iconic PieroUno watch, whose dial represents the DNA chain, thus celebrating life.
But there is also another reason to buy PieroUno. Tanca will donate 10% of the proceeds of each piece sold to the Water Academy of Lugano. The purpose is to contribute to the financing of a Master in Water Management, aimed particularly at African students who will acquire specific skills to fight against the lack of water, water that has always been considered a symbol of rebirth and life.
PieroUno contains a real rarity: the hand-wound mechanical movement, with 44 hours of power reserve, 17 jewels, with a thickness of only 3.1 millimetres. The ultra-thin thickness of the movement has made it possible to create a harmoniously shaped case that does not resist the shirt cuff, as happens with almost all other watches.
The case is made of titanium. Thanks to this metal, the watch is light and resistant to both scratches and abrasions.
The straps are beautiful, in real or printed ray, with a folding clasp and the TANCA logo.
A real example of how luxury can be supportive.
(Retail price: € 2,990)
JVF Editorial Staff