The new Breitling Endurance Pro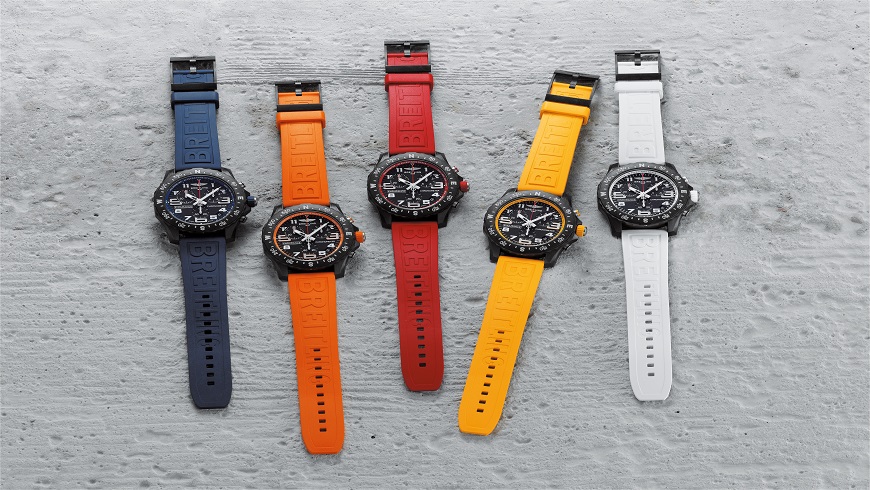 Breitling brand launches a new time marker: it is Endurance Pro, an athleisure watch positioned in the brand's Professional range. Designed as both a lightweight watch for athletes and a casual, everyday sports chronograph, it combines high precision, innovative technology, and colourful design. The launch took place during the Breitling Endurance Pro Strava Challenge held on 26 August.
The Breitling Endurance Pro combines an ultra-lightweight 44-millimetre Breitlight® case and a thermal-­compensated SuperQuartz™ movement ten times more accurate than conventional quartz, offering optimal comfort, matchless precision, and functionality. Designed for both men and women, the Endurance Pro is equal to the challenges of sport and workout but elegant enough for everyday wear.
A SuperQuartz™ movement gives power to every piece in Breitling's Professional range, the tool watches that have long been favourites with explorers and pilots. The Endurance Pro introduces the range into the world of sports, in which Breitling has a significant legacy. Today, Breitling stands for both accessible and high-performance sports.
The Endurance Pro was born from the inspiration of a previous Breitling model, the Spirit, an epochal product of the 70s, ideal for athletes who wanted to monitor their heart rates, comfortable on the wrist thanks to the fact that it was in resin, of different colours. The Endurance Pro is a modern evolution of that design.
With its dazzling colours, impressively lightweight, and world-beating precision and functionality, along with a price tag that will attract new enthusiasts to the brand, the Breitling Endurance Pro occupies a unique position among sports watches, up to the needs of committed athletes but also ideal for anyone wanting to combine an active lifestyle with a laid-back attitude.
JVF Editorial Team